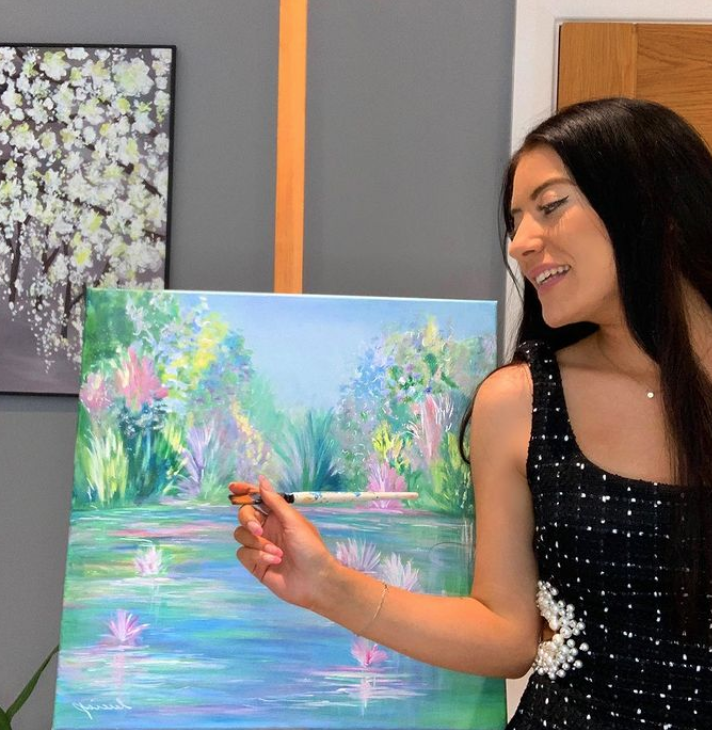 Lucia is an Impressionist Artist based in London, specialising in painting landscapes inspired by nature, often using acrylic paint.

With qualifications in both GCSE and Art A-Level, Lucia then graduated at Nottingham Trent University with a First Class Honours in BA (Hons) Fashion Communication and Promotion. Lucia applies what she has learnt from each to her self-run business, from branding and visual language to composition and colour.
Naturally drawn to using a colourful palette, Lucia is inspired by colour psychology and the positive impact of how colour can make you feel. She hopes to radiate positive energy and light through her artwork, to people across the world.
Make sure to follow @luciapapsart on Instagram and @luciapaps on TikTok to keep up to date with the latest!
Custom commissions of ALL sizes are welcome.

Please email any commission, collaboration or general enquiries to luciapaps@gmail.com.